Description
CASE DEEPCOOL MATREXX 55 MESH ONE FAN FOR COMBO
MATREXX 55 MESH
As a mid-tower case, Matrexx 55 Mesh is endowed with abundant space that supports up to E-ATX specification motherboards. Equipped with a meshed front panel, the intake channel provides abundant airflow for your system and keeps your entire build at a steady, sustainable temperature. As a minimalist case built for optimal airflow, the spacious interior of the Matrexx 55 Mesh keeps the case well-ventilated and will help solve all your thermal issues

In terms of design, MATREXX 55 Mesh features a meshed front panel and features a dust filter. With a meshed front panel, the intake channel provides abundant airflow for your system and maintains your entire build at a steady, sustainable temperature. Matrexx 55 Mesh solves all your thermal issues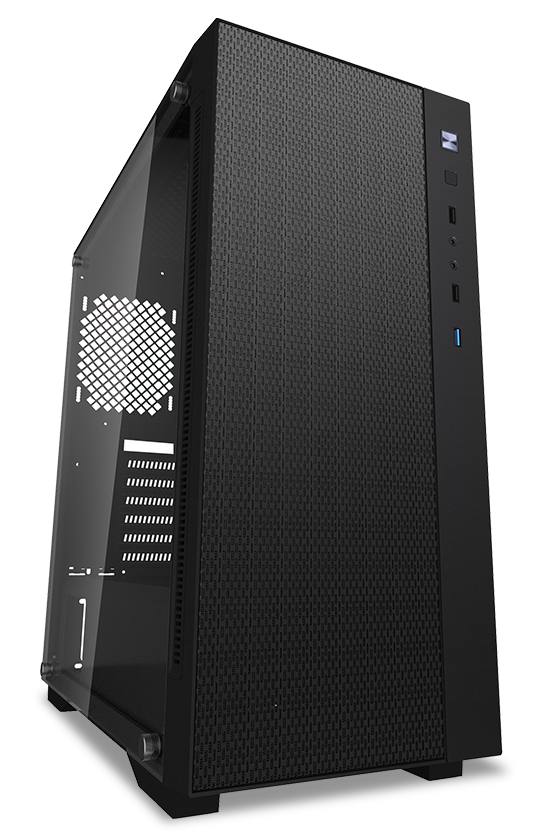 4mm Tempered Glass
Full sized 4mm thickness, tempered glass side panel gives the case a unique look to perfectly show off your inner structure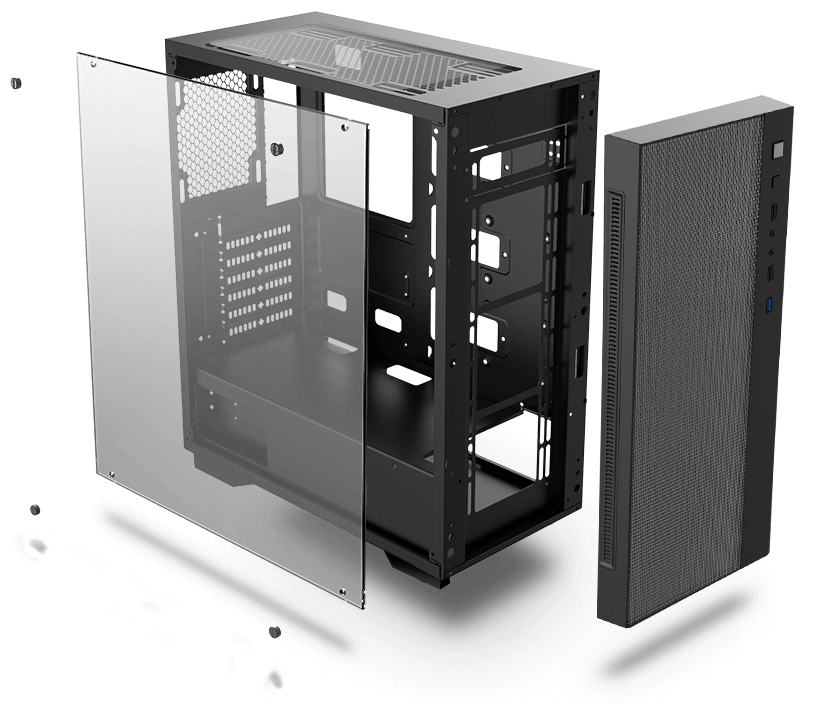 Massive Cooling Compatibility
Optimized airflow is guaranteed with large air intakes both sides of the front panel and an air exhaust in the back and on top, to keep your components cool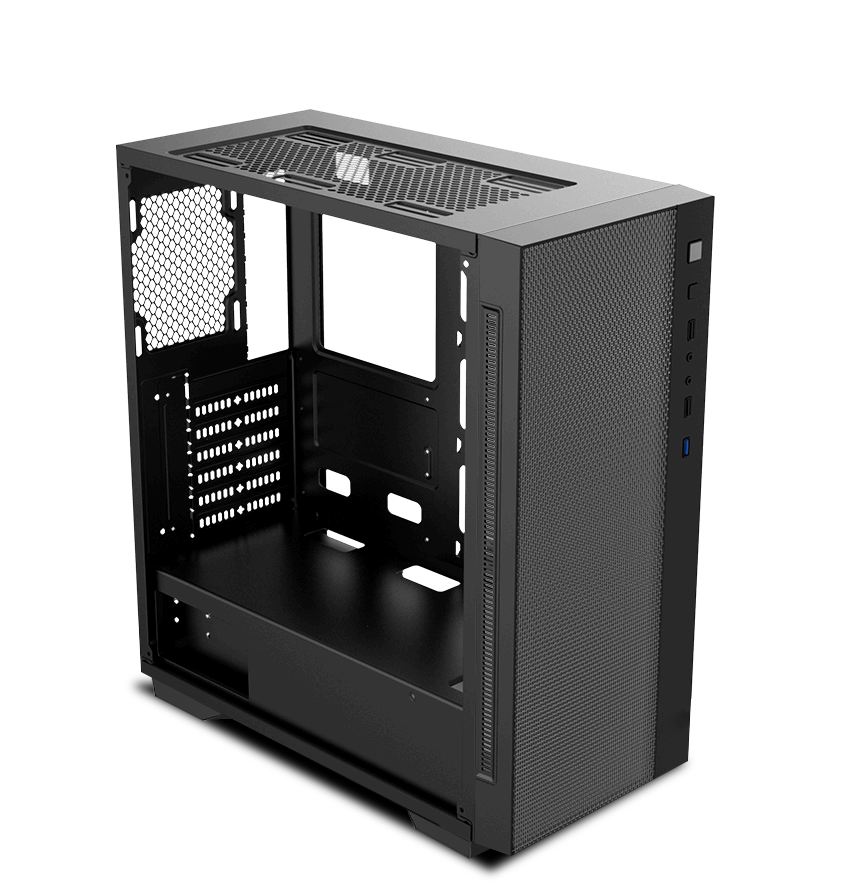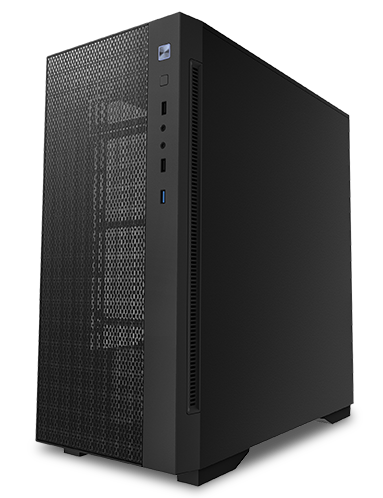 Cooling Compatibility:
Supports the installation of liquid cooler :
1
120/240mm radiator liquid cooling system on the top
2
120mm radiator liquid cooling system at the rear
3
120/140/240/280/360mm radiator liquid cooling system at the front
Supports the installation of cooling fans :
1
2×120/ 2×140mm fan on the top
3
3×120mm/2×140mm fan at the front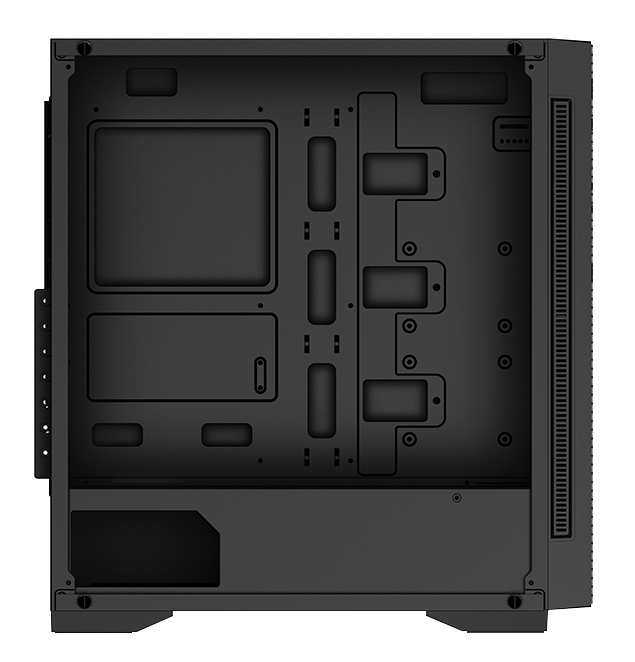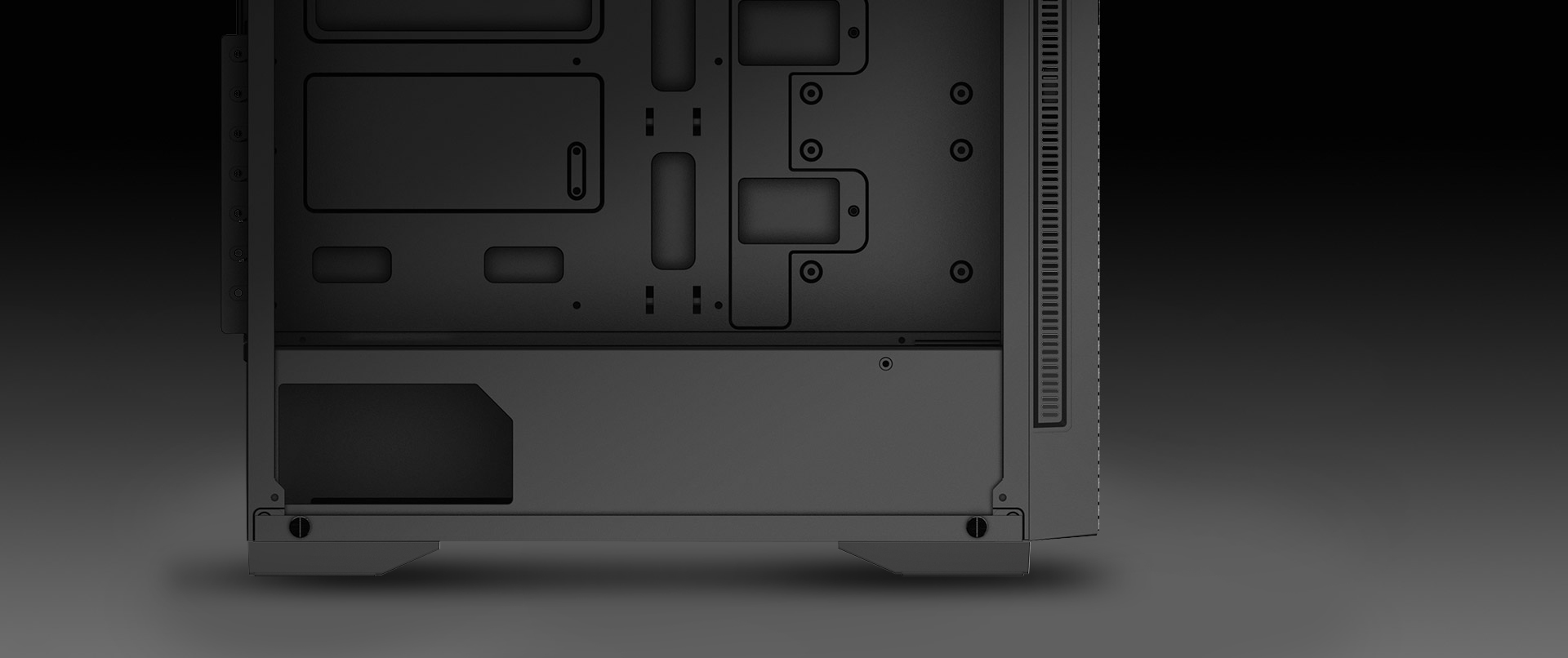 PSU Shroud Added
The Matrexx 55 Mesh version is equipped with a PSU Shroud to hide the cables and to keep the system neat and tidy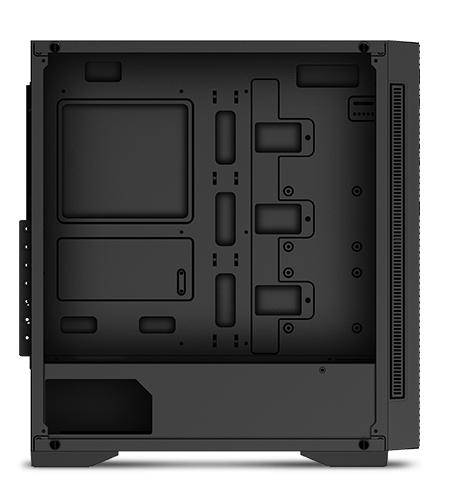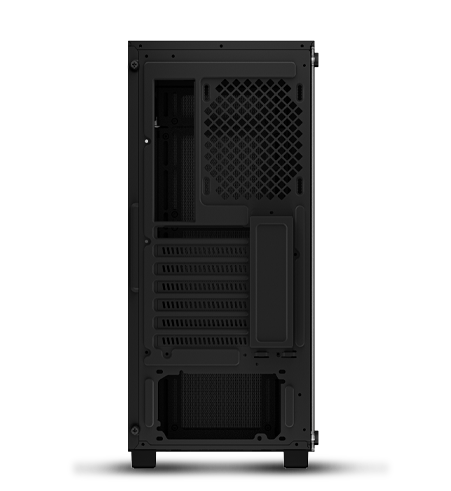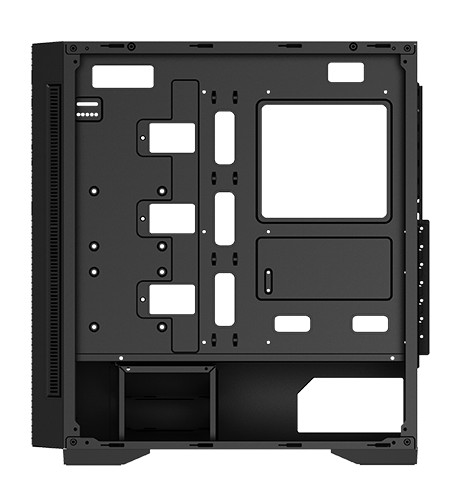 Easy Cable Management
Cable managing is now easy with a 210mm wide tower compartment (23mm clearance)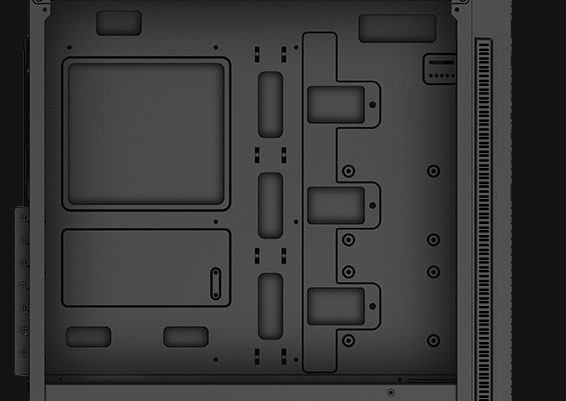 Supports motherboards up to E-ATX

Power Supply: ATX PS2 (Length less than 170mm)
Supports 370mm (Max) graphic cards installation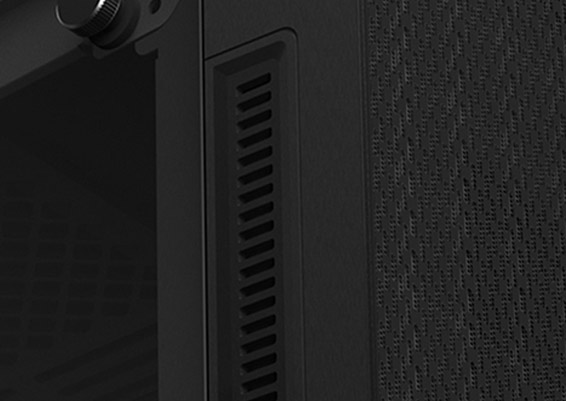 The large area of air-intake at two sides of the front panel ensures sufficient airflow for the systems
DN500
Description
DN 500 is certified to 80 PLUS® 230V EU, achieving up to 85% electrical efficiency, lowering heat generation and reducing operational costs. The PSU is designed to have < 1W power consumption under off-mode, and is therefore compliant to the Effective Radiated Power (ErP) standard. Outstanding and stable performance of this PSU makes it one of the best choices for a wide range of applications.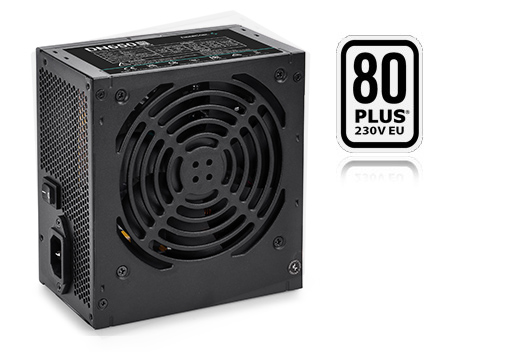 80 PLUS® 230V EU
80 PLUS® 230V EU certified provides a high energy efficiency of up to 85%.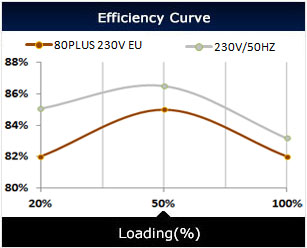 Silent, High Performance Fan
120 mm silent fan with temperature control that provides an incredible performance-to-noise ratio.